Description
For a brighter and healthier looking skin
Your skin care routine is only as good as the products you use. Good, high-quality products as these for Belhuman Cosmetics are safe and effective and may come in particular formulations for sensitive skin and other issues. They can improve the texture and appearance of your skin while protecting it from the effects of the sun, pollutants, and other problems that can also have a negative impact on your health.
Since each component is designed to work in conjunction with the others. You can also be more assured of the products' quality. Low-quality skin care products can do more harm than good by clogging pores, increasing redness, and causing breakouts.
This Advanced Lightening Lotion with SPF 30 is:
● Paraben-free
● Phthalate-free
● GMO-free
● Gluten-free
● Cruelty-free
● Dye-free
●Mineral Oil-Free
● Sulphate free
This Lotion is a low-viscosity topical product intended for application on all skin types, maintain skin's hydration levels by locking in the moisture, keeping the skin healthy, soft, and supple.
It moisturizes oily skin perfectly and is absorbed almost immediately and will not cause excessive oil production or residue that clog pores and increase body temperature , therefore suitable for all skin types.
It has both emollients and humectants as moisturizing ingredients. It also contains vitamin E and essential fatty acids, which keep your skin hydrated and protect your natural skin barrier.
it is reasonably hydrating without feeling heavy and works well for those with oily skin. Even those with dry and sensitive skin.
It contains hyaluronic acid and ceramides. This enhances the skin's water-retaining abilities over time' So being you enjoy benefits of the lotion long after you stop using it.
Reduce the skin dryness and flaky spots. applying lotion on damp skin right after a shower is beneficial. It gives us a healthy shine and locks the water in our skin to keep it hydrated and moisturized.
Slow down aging signs. Daily use of lotions will slow down wrinkles, rough patches, fine lines, and dryness.  The Advanced Luxury Belhuman lotion is formulated with multiple therapy vitamins such vitamin B3, and vitamin B5, to keep your skin firm, youthful and naturally enhanced lighter.
Fight against acne. oil glands overproduce sebum due to hormonal or dietary changes. The lotion will not clog the pores of your skin as it is lightweight,However, it will keep your skin properly hydrated, your oil glands will produce only the necessary amount of sebum. Vitamin C is a potent antioxidant in this formula and helps to reduce damage caused by excessive sun exposure.
We have gotten so many reviews. These are some of our favourites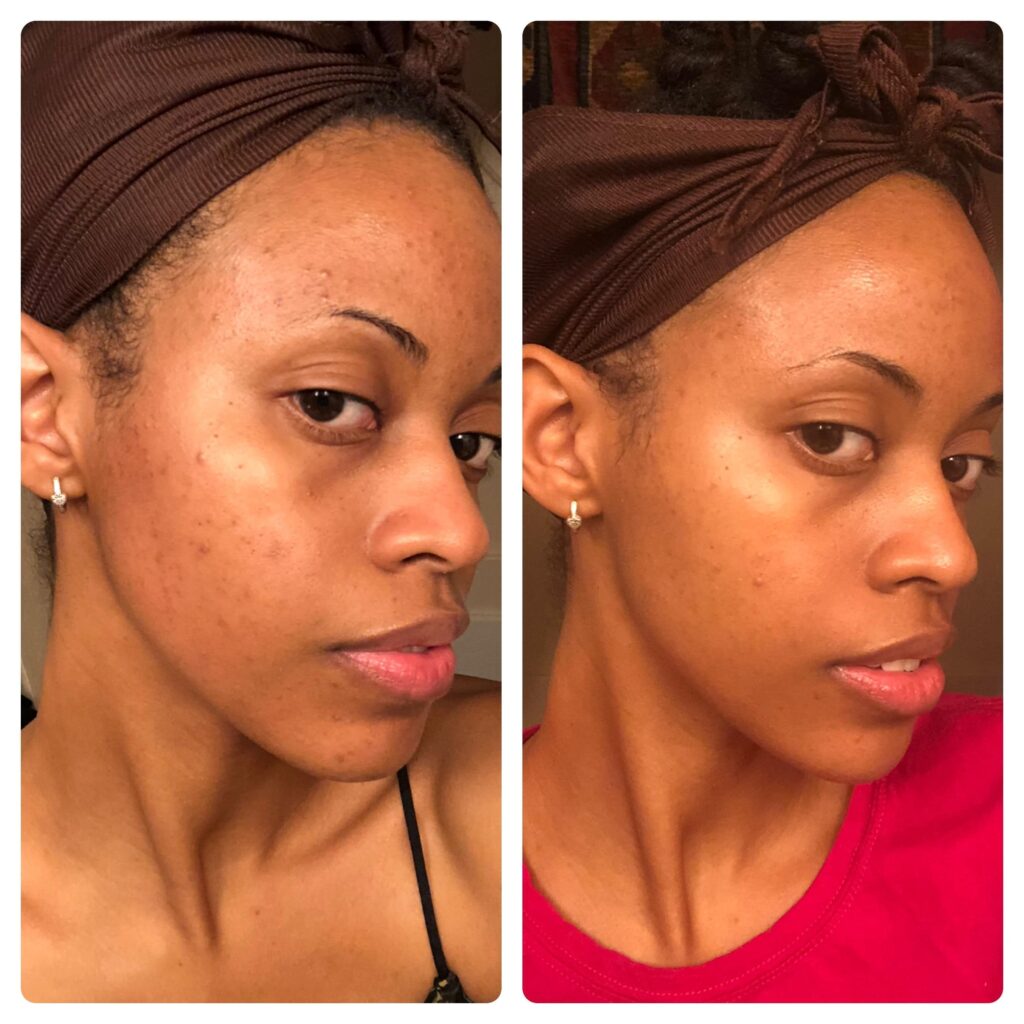 "I absolutely love the products. I ordered and have been using for about 6 weeks and I'm obsessed with the results. I'm definitely interested in trying more of your products. Keep it up. I want to give this product 10 stars."
"I've struggled with dark spots and acne scars, and have been on the search for something to help. After finding this product, I noticed a difference within one month! These pictures are 6 weeks apart!! I have been getting so much complements on my skin and i no longer go out with makeup. I love to show up my skin."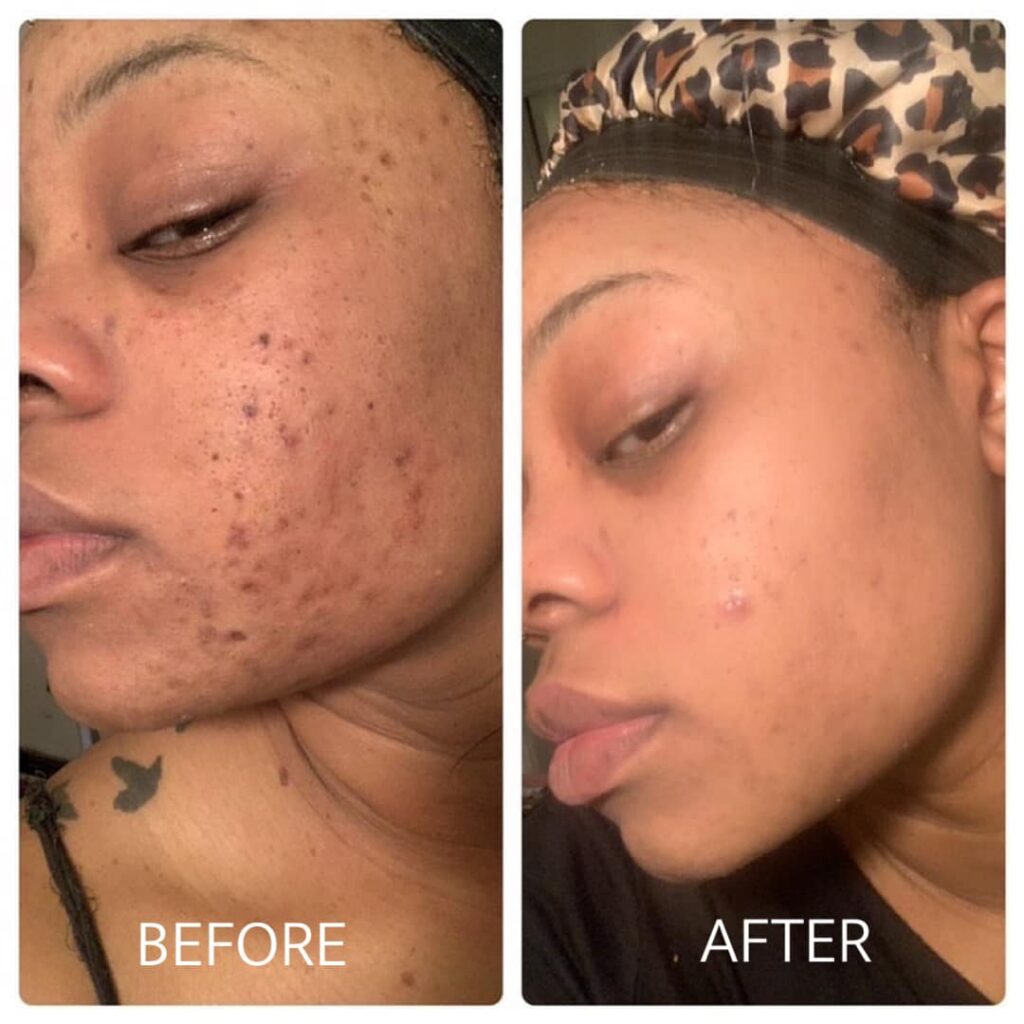 "No need to say much, just take a look at my before and after pictures. The result speaks for itself. This product is amazing"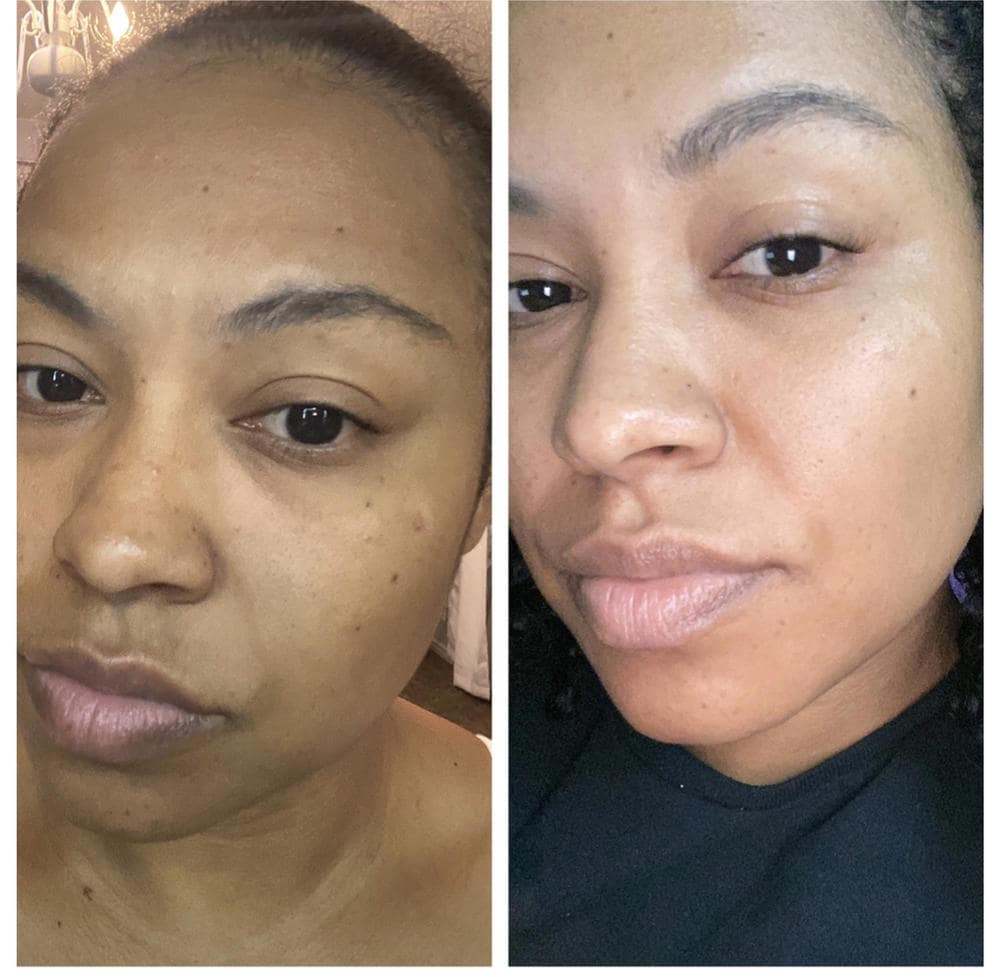 "I had dull tired skin and I needed a major boost so I bought this product after serious research, It did wonders to my skin!!! In just 6 weeks, there is not a single trace of dull patches. I am more than happy with the results and i will keep ordering. Thank you for giving me back my confidence""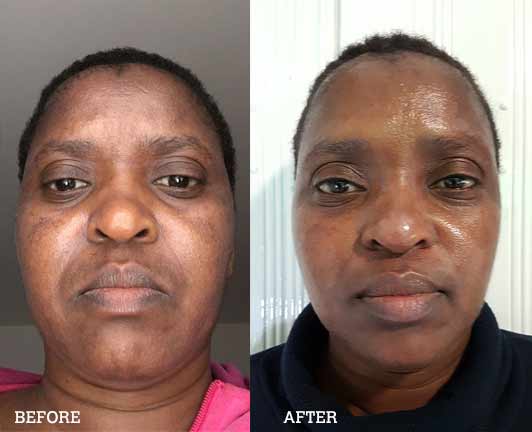 Mrs Effiong
Akwa Ibom State
"I had a dull complexion and needed something to brighten me up without changing my complexion. Belhuman came to the rescue. Thank you so much. This is the best product i have used in over 15 years"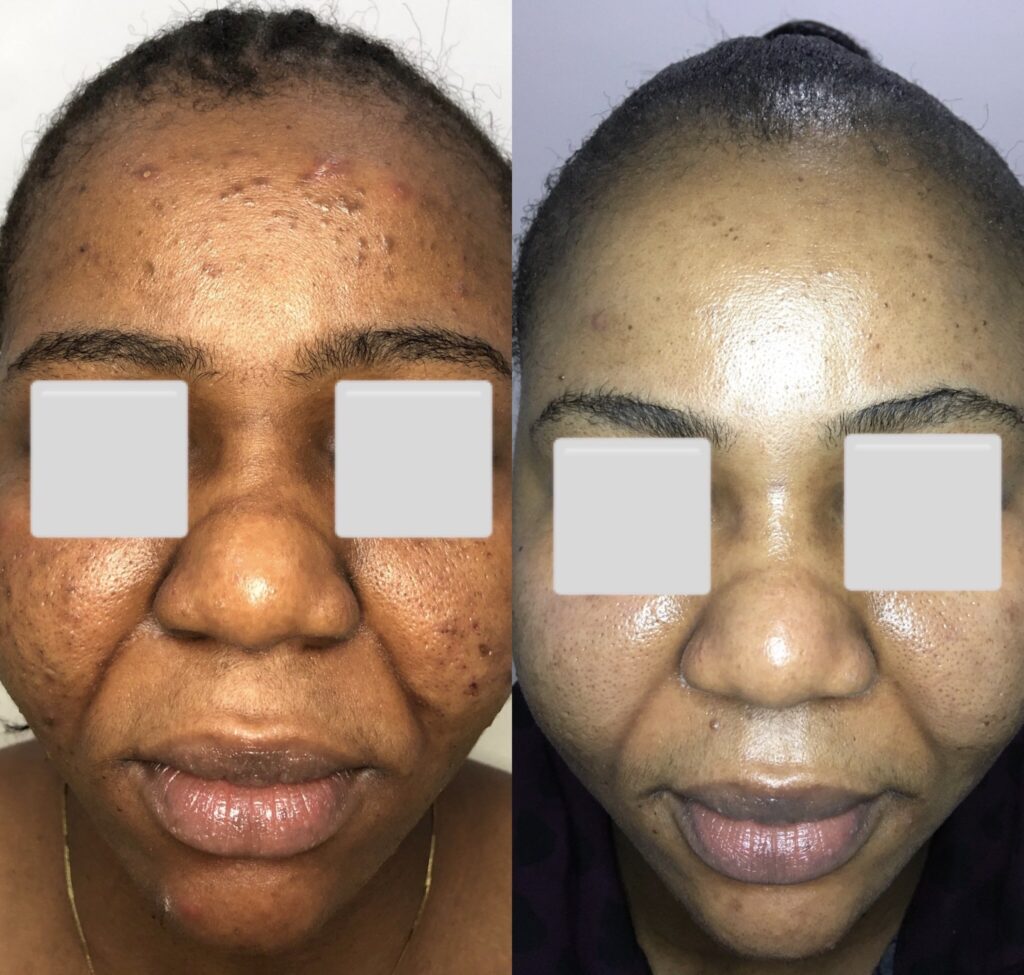 Amarachi
Owerri, Imo State
"The product is absolutely amazing I love all of these products and have used nothing else on my skin since trying it. They have really been clearing my skin and dark spots and all the products together leave my skin feeling really nice, soft and smooth. It's always like having a facial done at the spa especially after using the exfoliating soap". You have a customer for life. I will 100% recommend.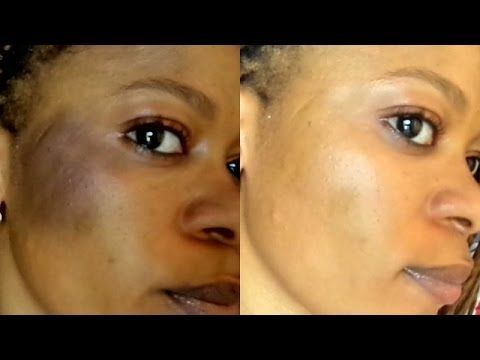 "I was using all these organic cream i got from instagram and it left me with serious sunburns on both sides of my face, i have tried everything i could find that claim to be able to clear it, nothing worked. I was recommended to this product by my old school mate. i have used it for about one month now, do I need to say more. My skin is back. I will keep ordering and i recommend this product to everyone. it really works ;)"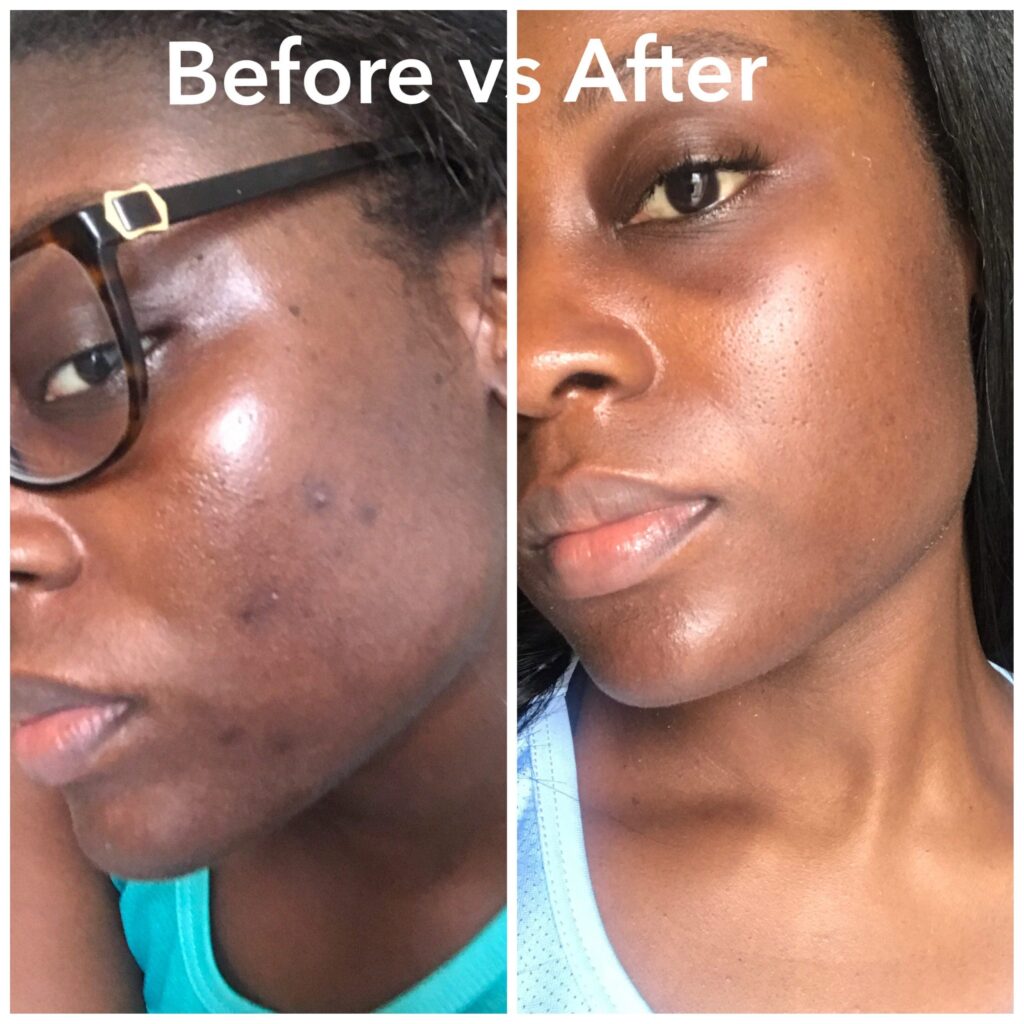 "This is just after two weeks. My melanin is popping. lol. Thank you. You got a customer for life."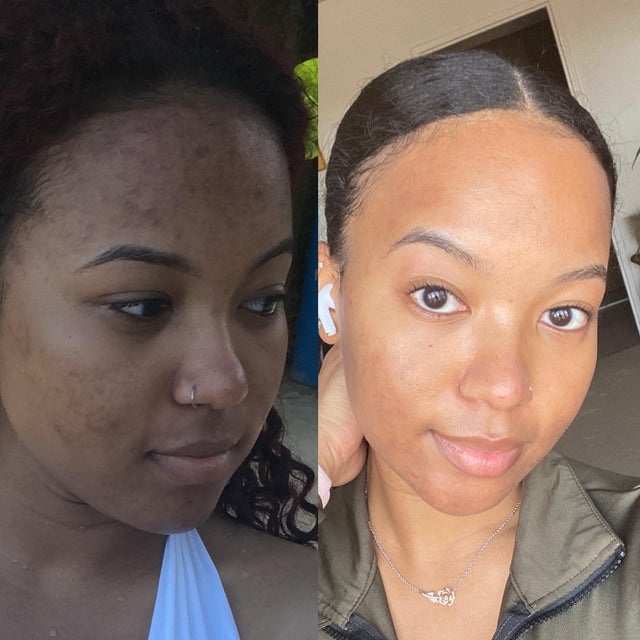 "I love this product my Face has never looked so good, I'm getting compliments on my skin and how clear my entire skin is. SKIN LIKE MILK. 🤣"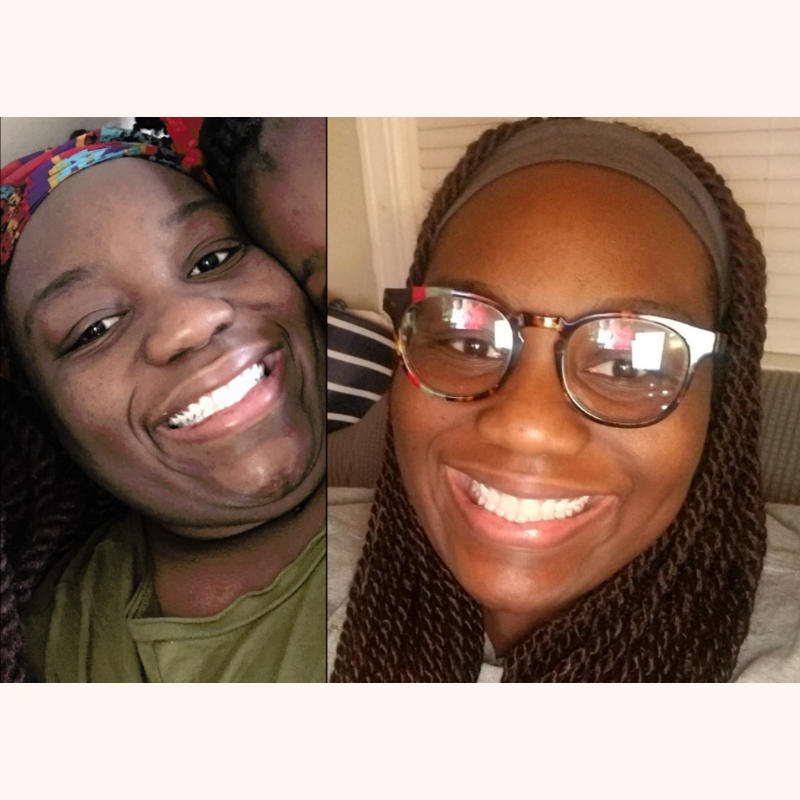 "I love this product! It has definitely done it's job at brightening my face and reducing the appearance of my dark spots. And it smells amazing. I highly recommend!"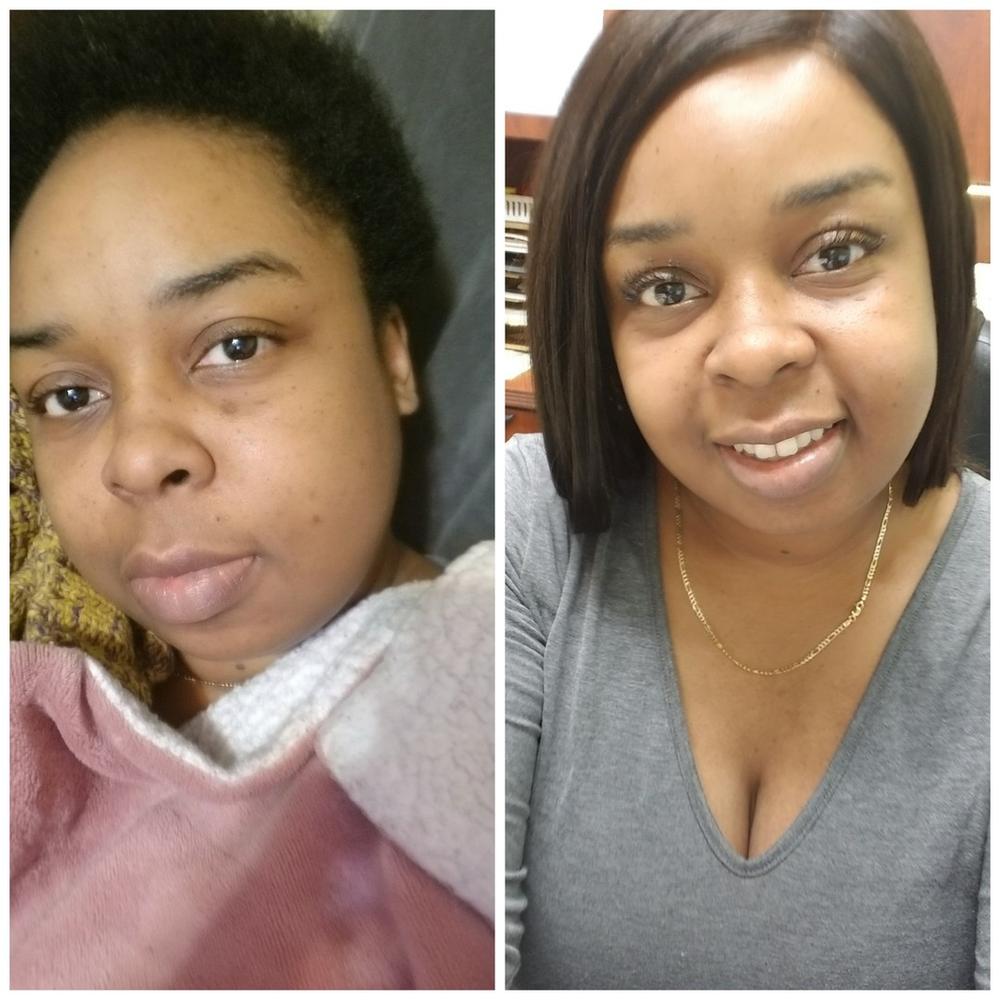 "I've consistently used this product for sometime now and every month I see more and more results. This product is clearing and brightening my skin.I have dry skin and it works amazing! My face is flawless and glowing!"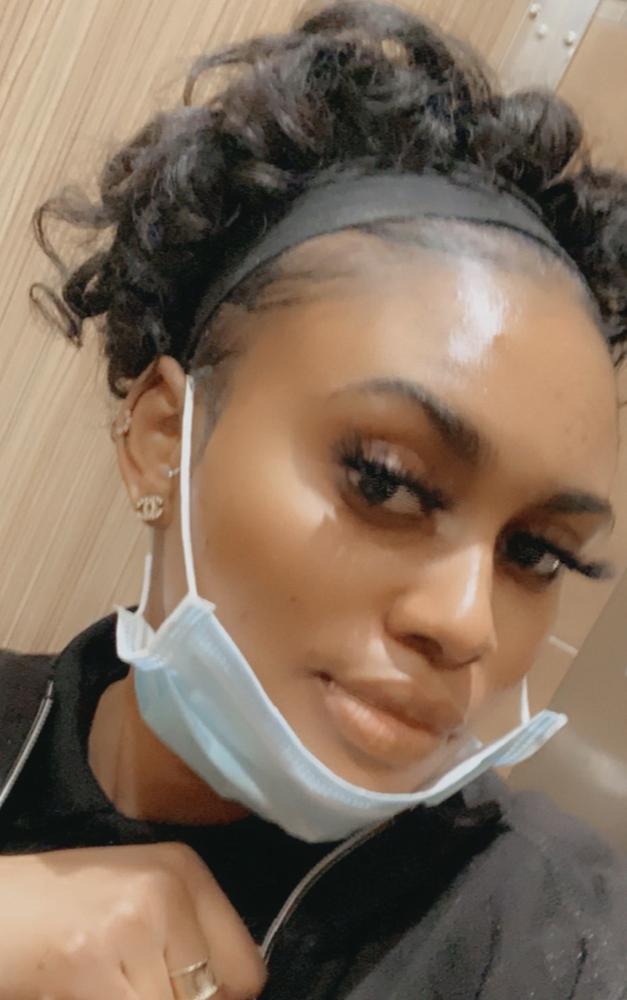 "I have finally found something that works. Years of issues with acne and dark spots and nothing has worked until now. I'm now ready to try other products that they have.It really works. My skin is super clear and my dark spots have disappeared! Worth the buy"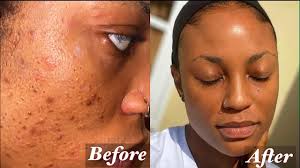 "Listen, I could a difference in my skin after just two weeks. It was glowing! After 2 weeks my dark spots were fading quickly and I look soooo youthful. After using for 6 weeks, look at me now. I no longer have to use makeup every time. I got my confidence back!!!"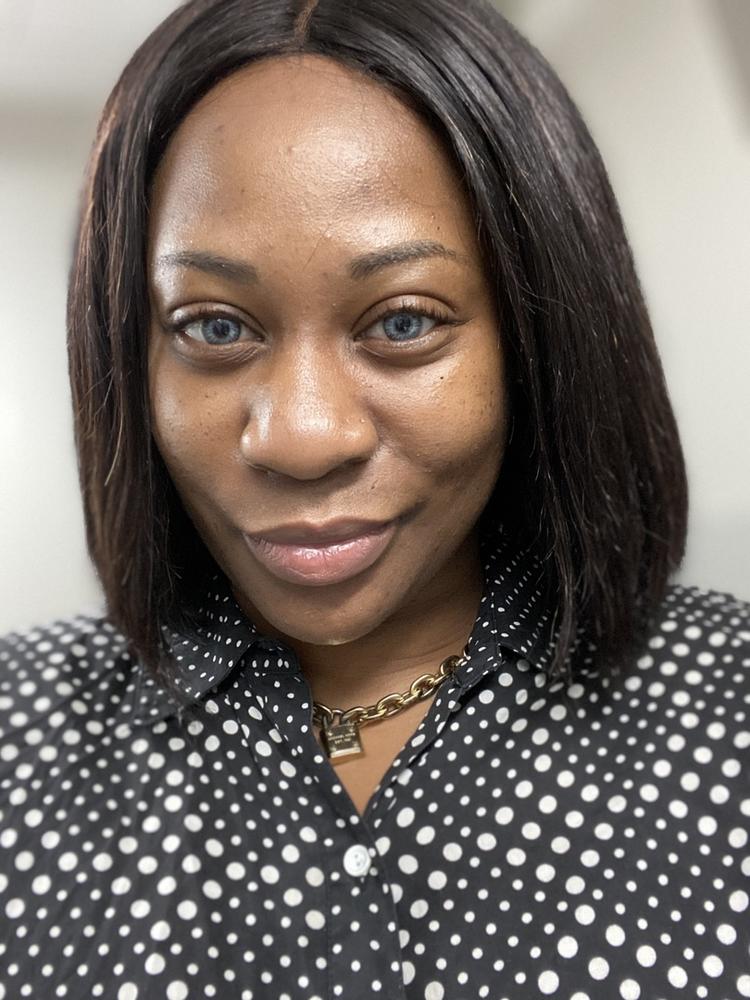 "i'm loving all of the products and it has me aging backwards. Im 40 years old but look like I'm in my early 20s. So I wanted to try a product that would not only moisturize my skin but also get rid of a few dark marks. I have dry skin and it works amazing! My face is flawless and glowing! Amazing I will keep buying…"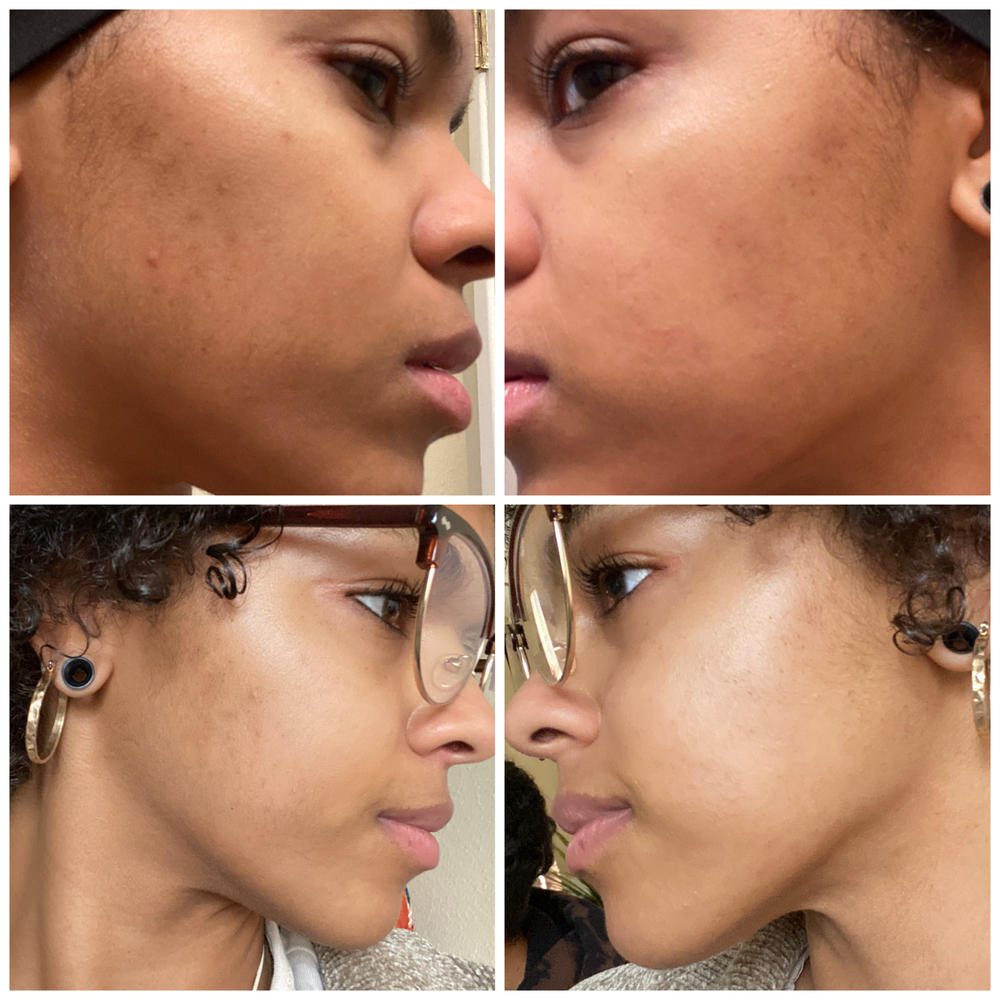 "I love this product, I have recommended it two several of my friends. I can see a huge difference in my skin. I was starting to wear makeup everyday because of the imperfections and black spots/areas in my skin and the hyperpigmentation on my hands and back. My skin is definitely more balanced and the tone is even. Now I can go out without makeup. I will recommend these products to anyone."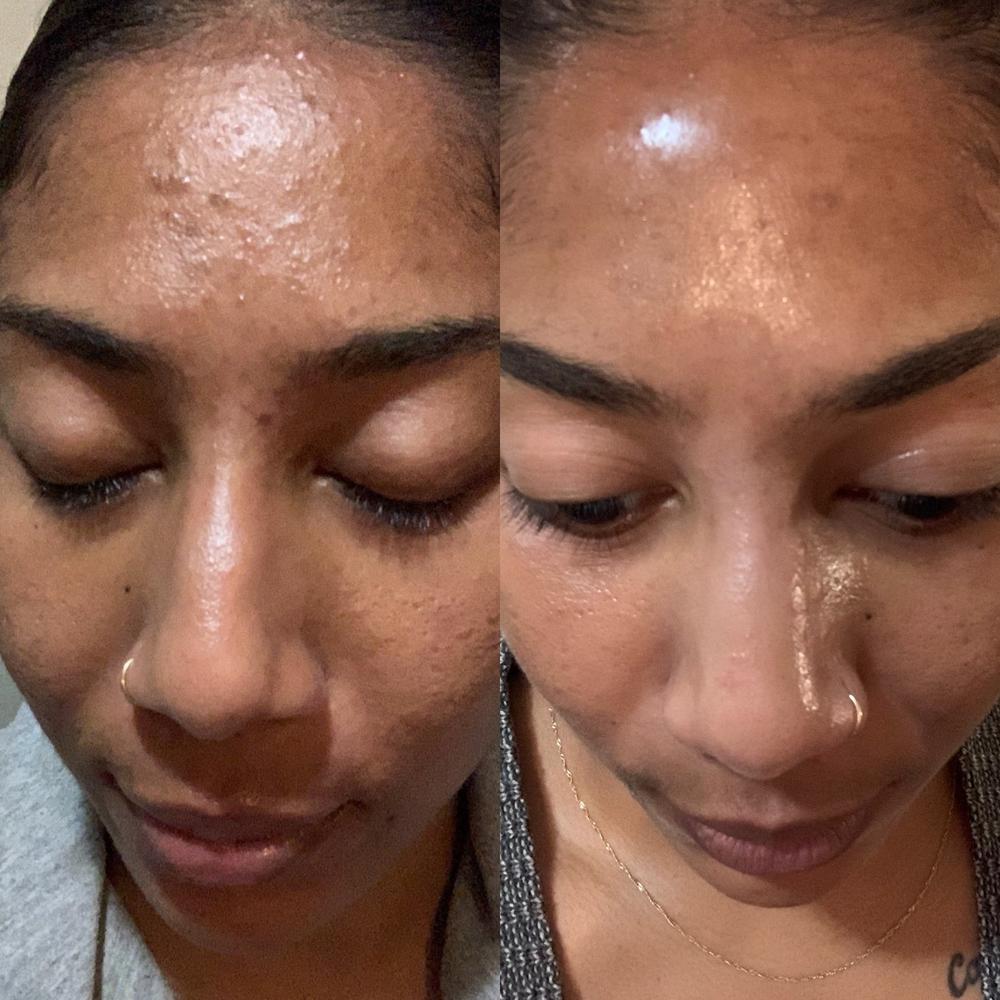 "This product is gold. it has literally made my skin feel AMAZING! It's only been a month and I see a difference! Wow!!!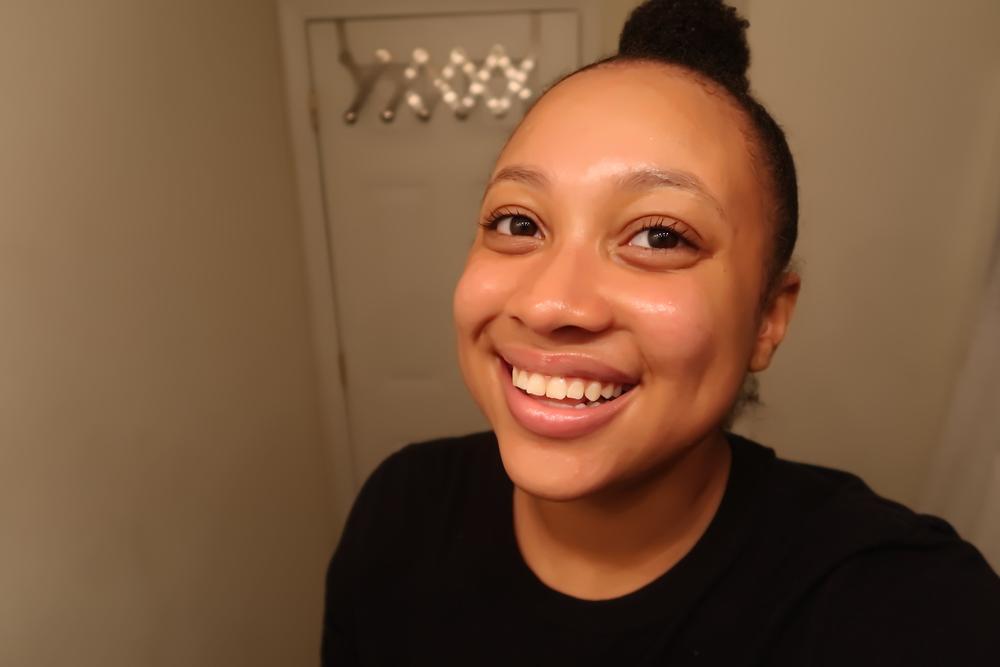 "I absolutely love this product. I usually would have to reapply moisturizers throughout the day prior to using this for my combination skin but this has really made a difference. Keeps me moisturized throughout the entire day. I absolutely love it"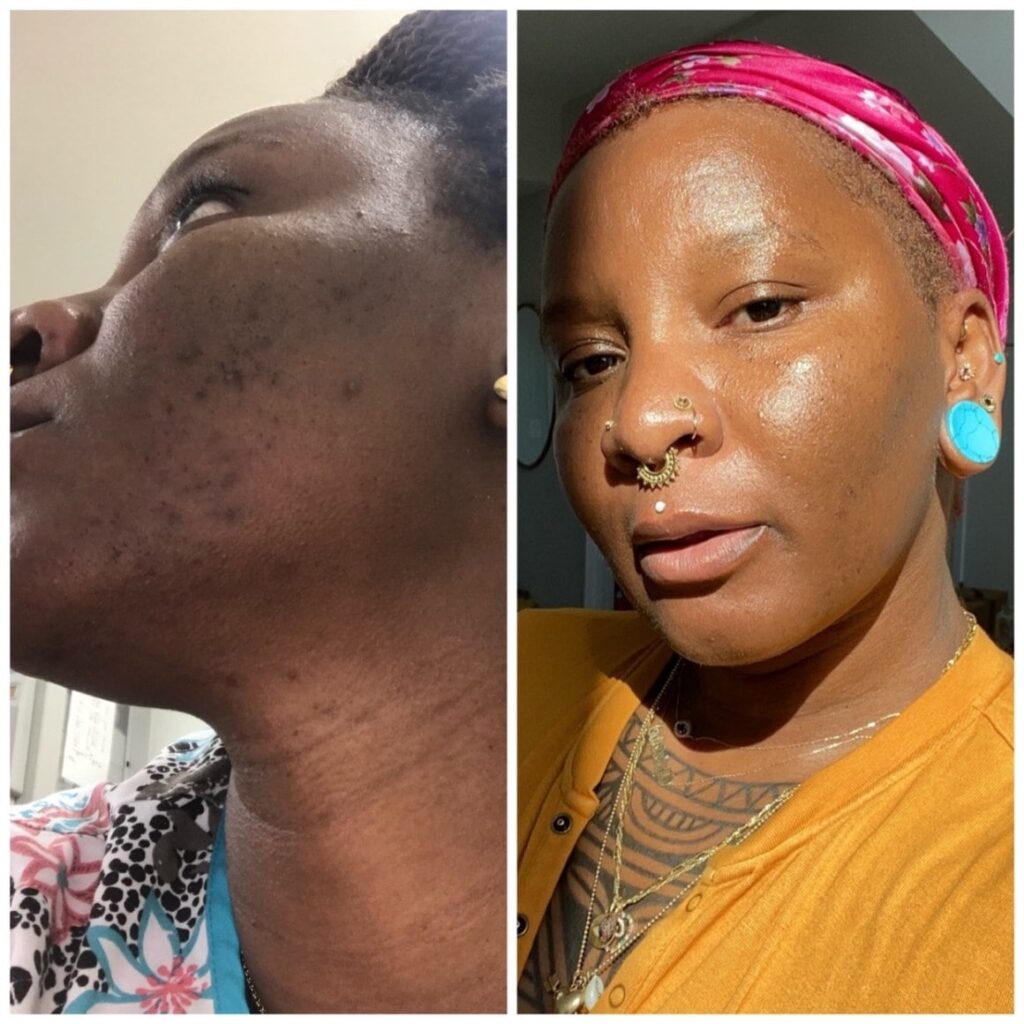 Mrs Wilbefrorce
Rivers State
"I've had issues with hyperpigmentation & acne for about 8 years now! This products have been amazing. I've been using this since and even my husband, friends & family have witnessed results! I also have very sensitive skin & I haven't came across any issues so far it doesn't irritate my skin.This product is so amazing. i will not stop buying"
You qualified for our END-OF-YEAR DISCOUNT PROMO
For today only, get the lotion for just ₦15,500 instead of ₦25,000
Hurry, this promo ends in
The price returns back to ₦25,000 when the timer hits zero

Pickup Address: Shop F108 , Road 3, Ikota Shopping Complex, VGC, Lagos
Payment on delivery available in LAGOS ONLY.
For those outside Lagos State that want Cash on Delivery, you are required to pay a COMMITMENT FEE of ₦3000 before we can ship the product to your state. You pay the balance on delivery.