Description
For a brighter and healthier looking skin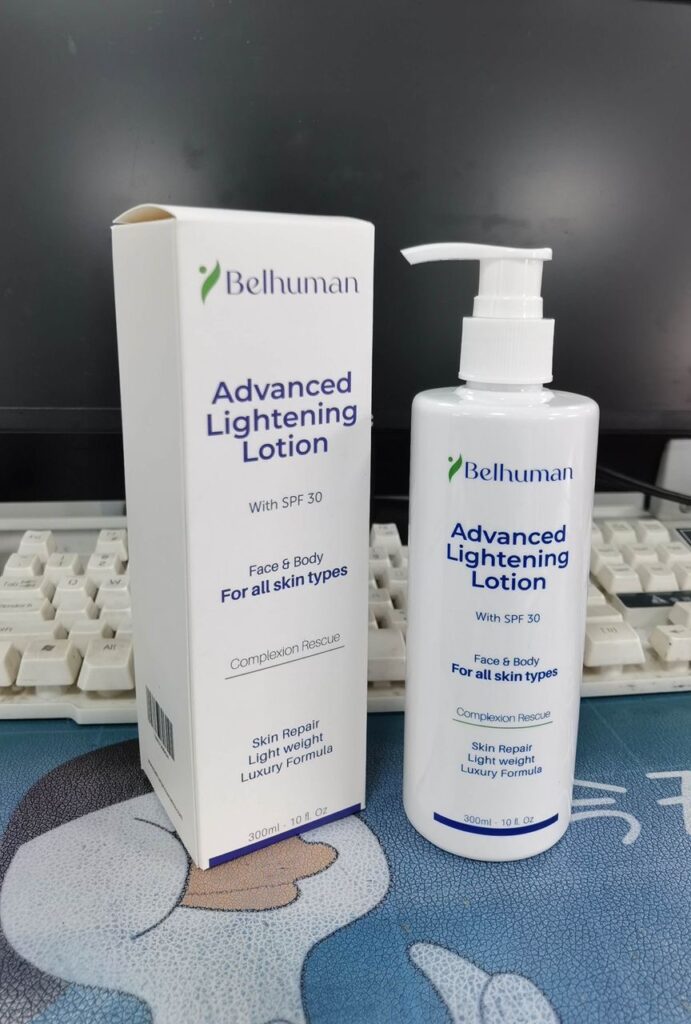 Our Advanced Lightening Lotion with SPF 30 is a premium moisturizer that also doubles as a sunscreen against sunburns and is clinically proven to protect the skin from further harm from sun exposure, and cell damage, and premature aging. Our lightweight lotion is suitable for all skin types as well as oily skin as it contains less oil but water which properly hydrates the skin and ensures the oil glands produce the necessary amount of sebum eliminating the possibility of acne. Its lightweight property also helps lock in moisture and keep the skin healthy and soft. The Advanced lightening Lotion is formulated with multiple therapy vitamins such as vitamin B3, vitamin B5, vitamin E, and vitamin C to keep your skin firm, give it a youthful and natural brighter appearance, protect the natural skin barrier and help reduce sun damage caused by sun exposure.
Benefits of the Advanced Lightening Lotion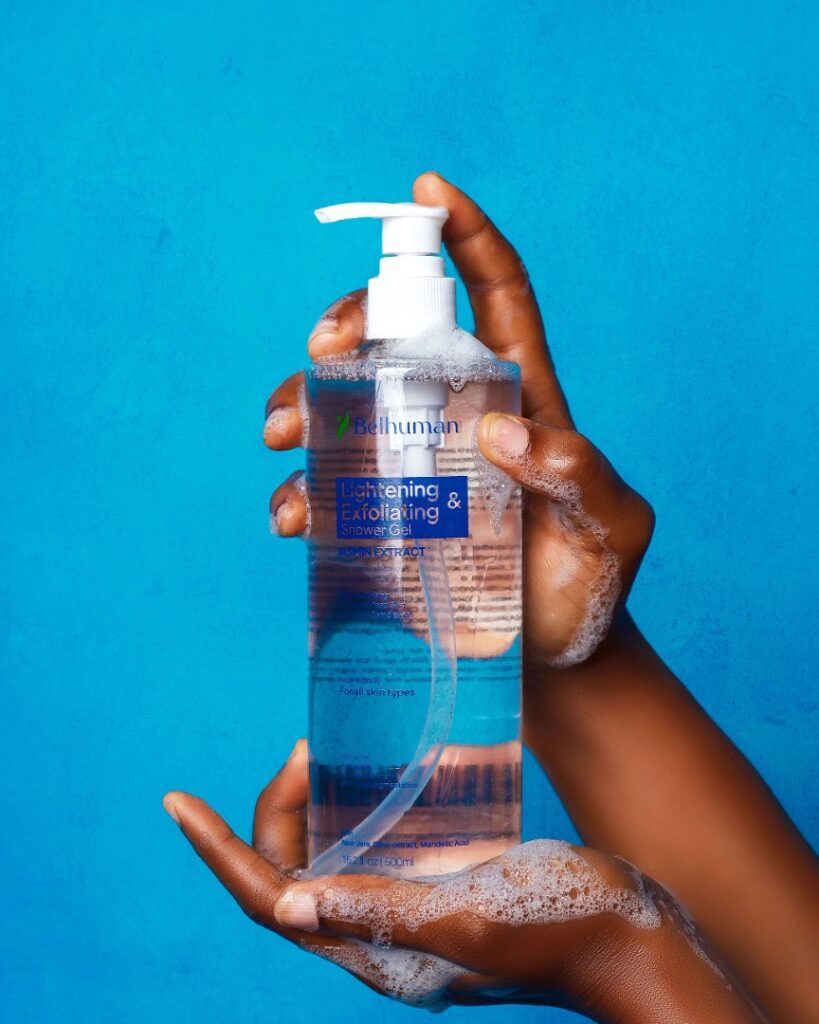 Our Lightening treatment shower gel made from healthy plant sources with its unique blend of cleansers provide your skin with the right amount of nutrient enough to hydrate and moisturize your skin to reduce dryness and clogged pores, keeping your skin smooth and very soft. The lightening treatment shower gel with its exfoliating property can be used in place of a scrub as it is kinder on the skin and can eliminate dry patches with frequent use. Its active ingredients help to reduce the appearance of dark marks, scars, and cellulite stretch marks and speed up the healing of wounds.
Benefits of the Lightening treatment shower gel
We have gotten so many reviews. These are some of our favourites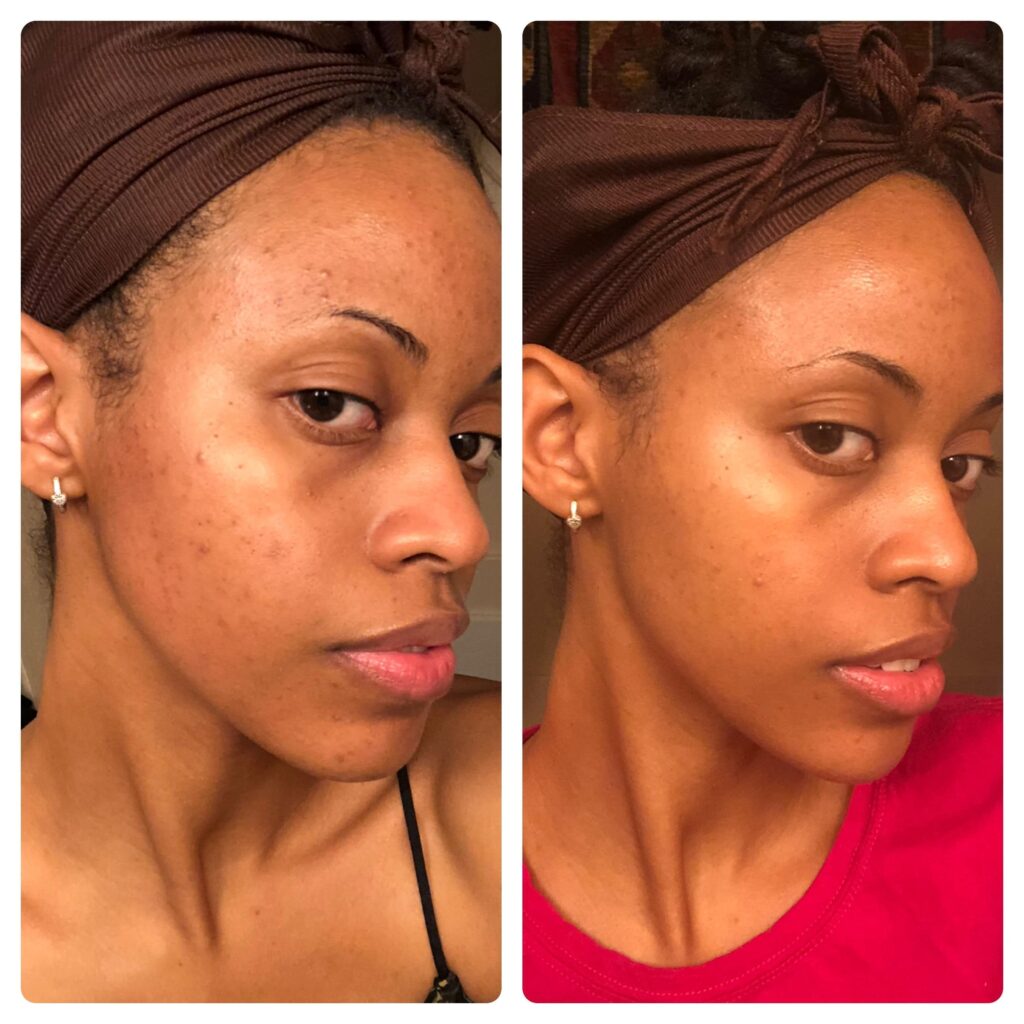 "I absolutely love the products. I ordered and have been using for about 6 weeks and I'm obsessed with the results. I'm definitely interested in trying more of your products. Keep it up. I want to give this product 10 stars."
"I've struggled with dark spots and acne scars, and have been on the search for something to help. After finding this product, I noticed a difference within one month! These pictures are 6 weeks apart!! I have been getting so much complements on my skin and i no longer go out with makeup. I love to show up my skin."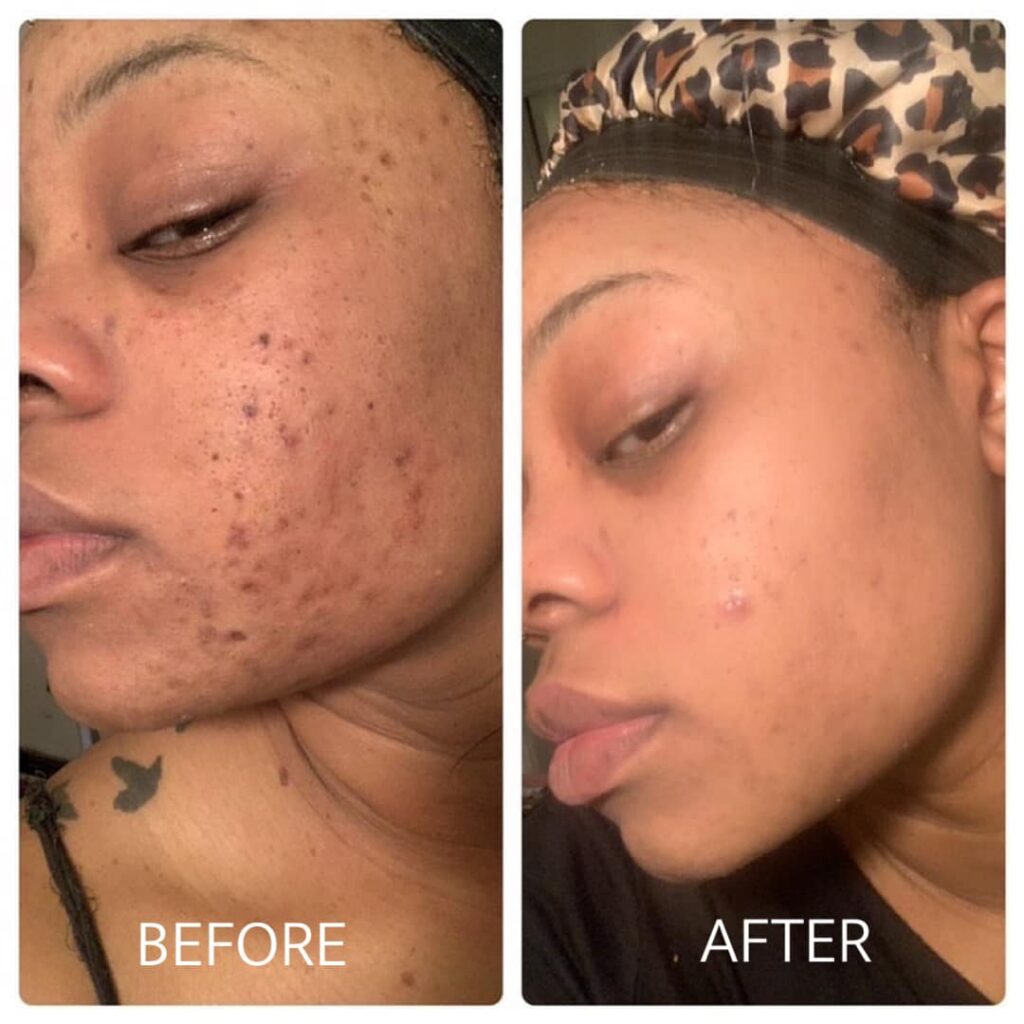 "No need to say much, just take a look at my before and after pictures. The result speaks for itself. This product is amazing"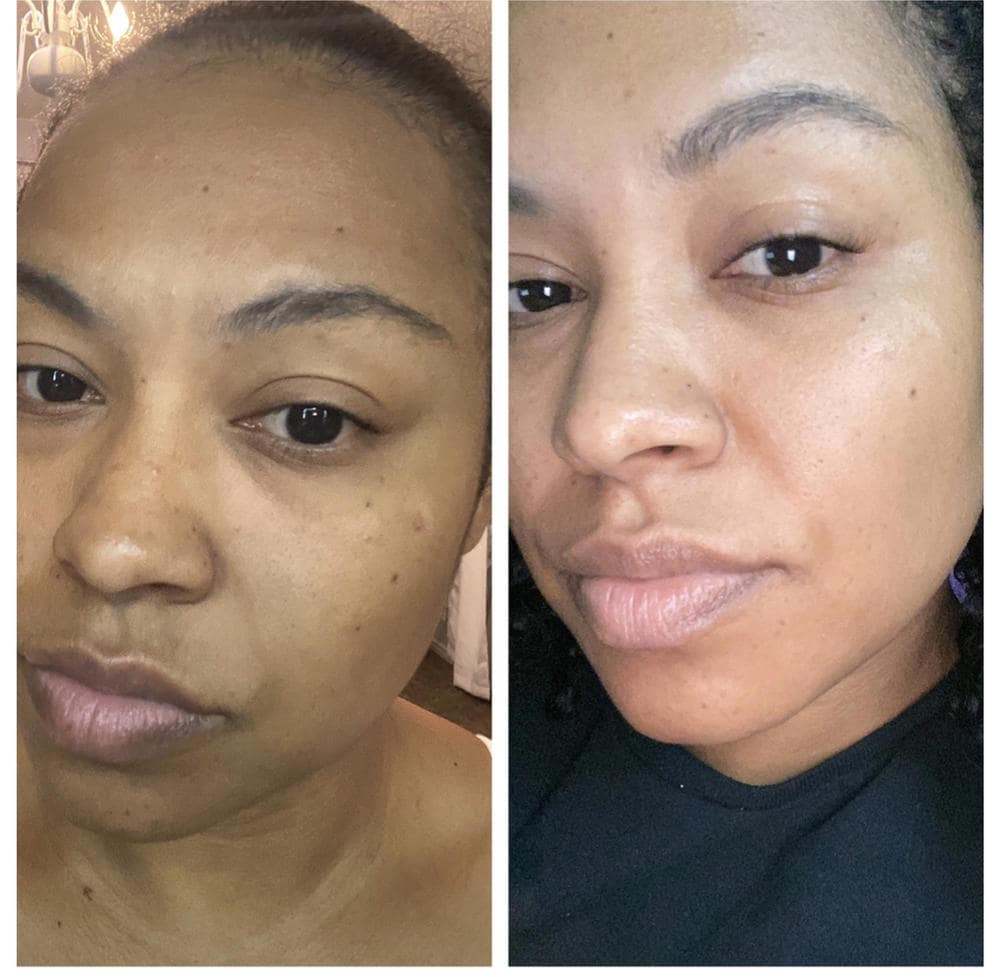 "I had dull tired skin and I needed a major boost so I bought this product after serious research, It did wonders to my skin!!! In just 6 weeks, there is not a single trace of dull patches. I am more than happy with the results and i will keep ordering. Thank you for giving me back my confidence""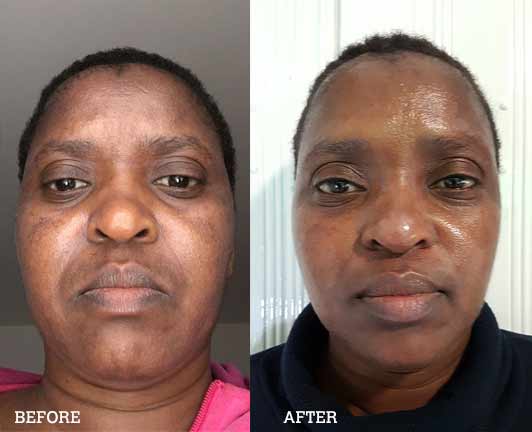 Mrs Effiong
Akwa Ibom State
"I had a dull complexion and needed something to brighten me up without changing my complexion. Belhuman came to the rescue. Thank you so much. This is the best product i have used in over 15 years"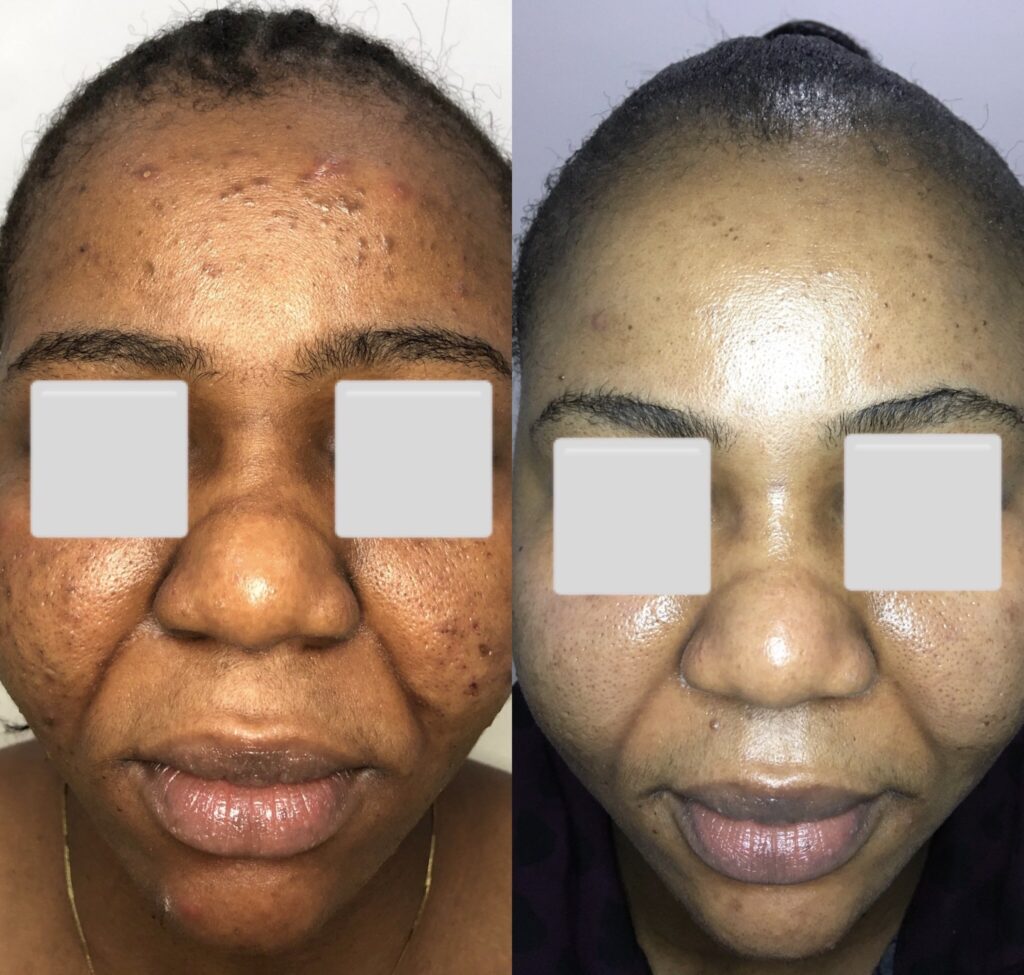 Amarachi
Owerri, Imo State
"The product is absolutely amazing I love all of these products and have used nothing else on my skin since trying it. They have really been clearing my skin and dark spots and all the products together leave my skin feeling really nice, soft and smooth. It's always like having a facial done at the spa especially after using the exfoliating soap". You have a customer for life. I will 100% recommend.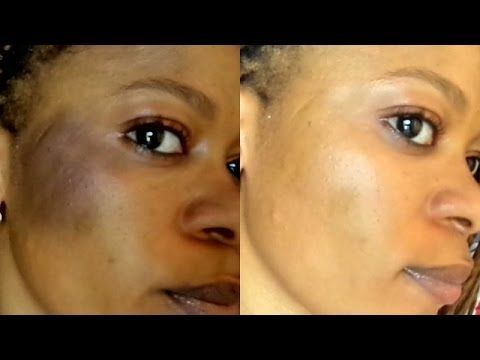 "I was using all these organic cream i got from instagram and it left me with serious sunburns on both sides of my face, i have tried everything i could find that claim to be able to clear it, nothing worked. I was recommended to this product by my old school mate. i have used it for about one month now, do I need to say more. My skin is back. I will keep ordering and i recommend this product to everyone. it really works ;)"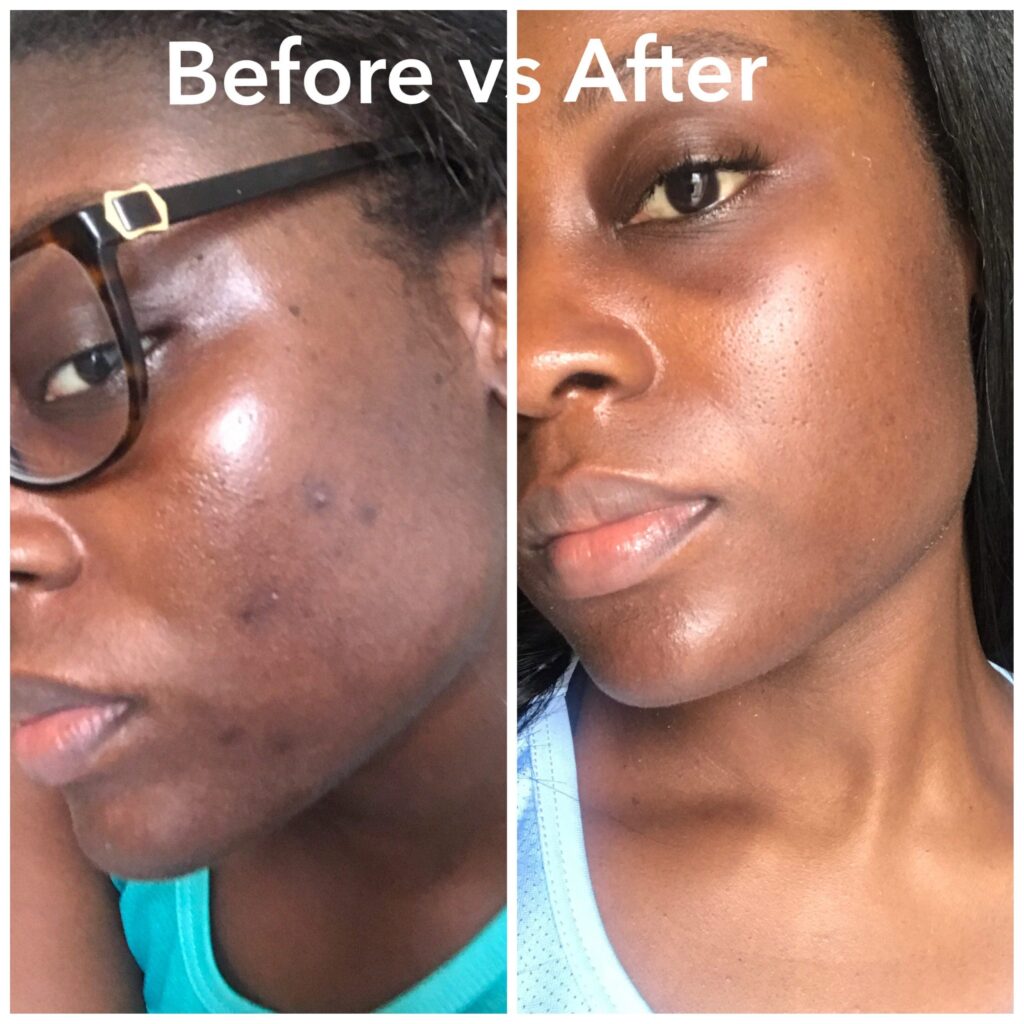 "This is just after two weeks. My melanin is popping. lol. Thank you. You got a customer for life."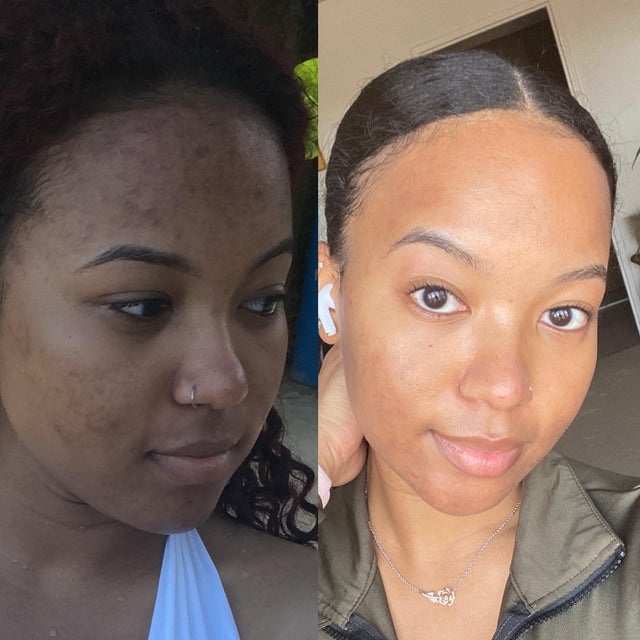 "I love this product my Face has never looked so good, I'm getting compliments on my skin and how clear my entire skin is. SKIN LIKE MILK. 🤣"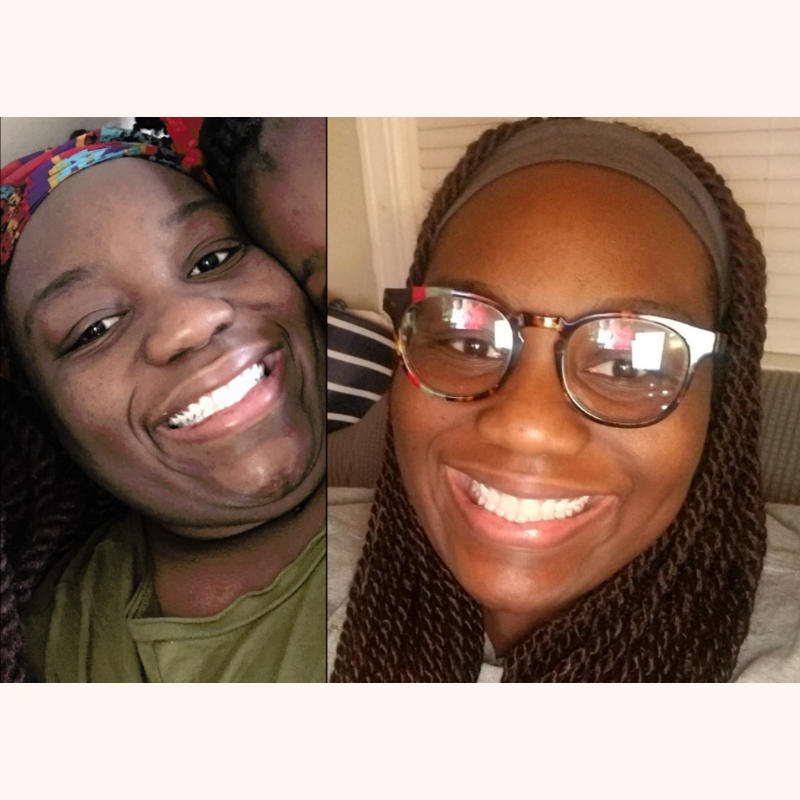 "I love this product! It has definitely done it's job at brightening my face and reducing the appearance of my dark spots. And it smells amazing. I highly recommend!"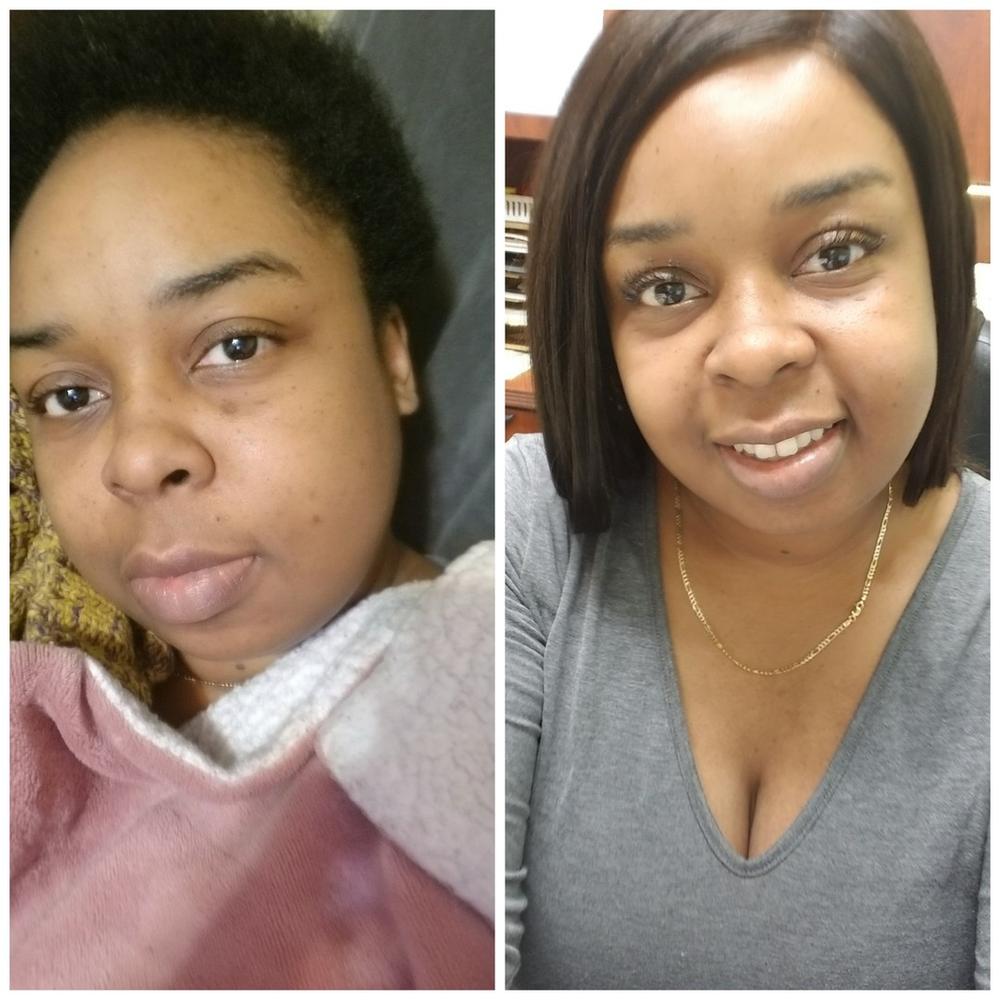 "I've consistently used this product for sometime now and every month I see more and more results. This product is clearing and brightening my skin.I have dry skin and it works amazing! My face is flawless and glowing!"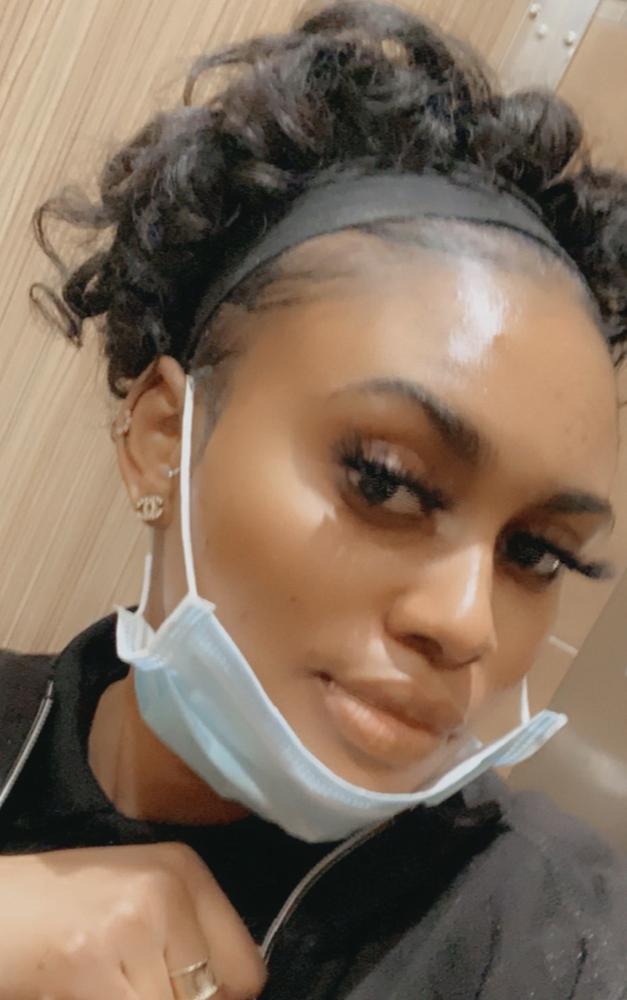 "I have finally found something that works. Years of issues with acne and dark spots and nothing has worked until now. I'm now ready to try other products that they have.It really works. My skin is super clear and my dark spots have disappeared! Worth the buy"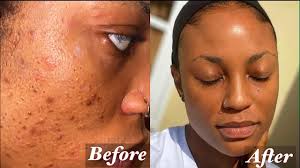 "Listen, I could a difference in my skin after just two weeks. It was glowing! After 2 weeks my dark spots were fading quickly and I look soooo youthful. After using for 6 weeks, look at me now. I no longer have to use makeup every time. I got my confidence back!!!"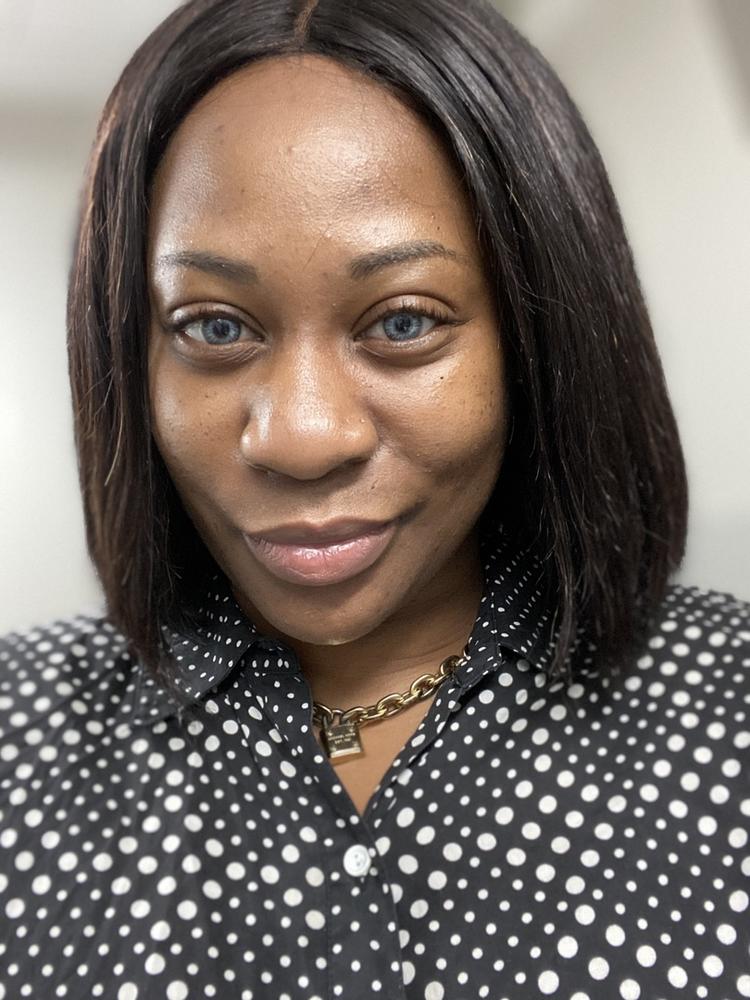 "i'm loving all of the products and it has me aging backwards. Im 40 years old but look like I'm in my early 20s. So I wanted to try a product that would not only moisturize my skin but also get rid of a few dark marks. I have dry skin and it works amazing! My face is flawless and glowing! Amazing I will keep buying…"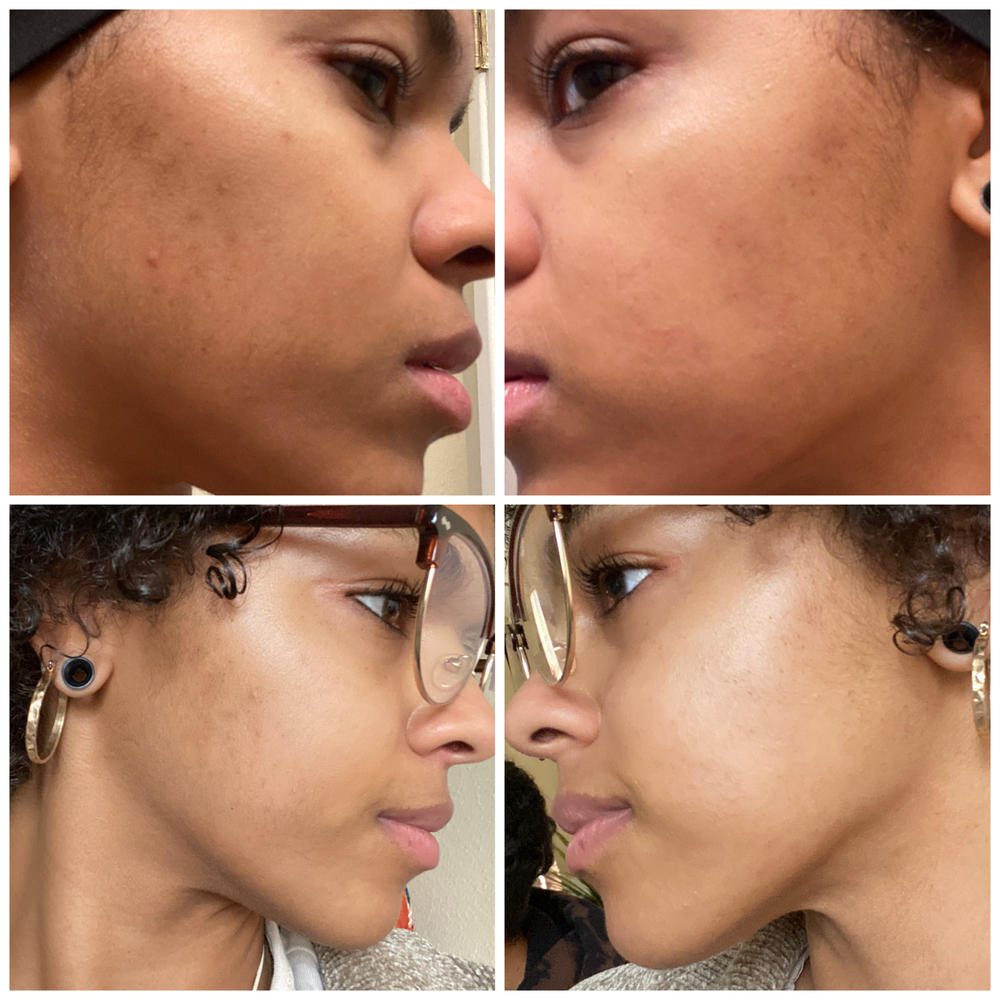 "I love this product, I have recommended it two several of my friends. I can see a huge difference in my skin. I was starting to wear makeup everyday because of the imperfections and black spots/areas in my skin and the hyperpigmentation on my hands and back. My skin is definitely more balanced and the tone is even. Now I can go out without makeup. I will recommend these products to anyone."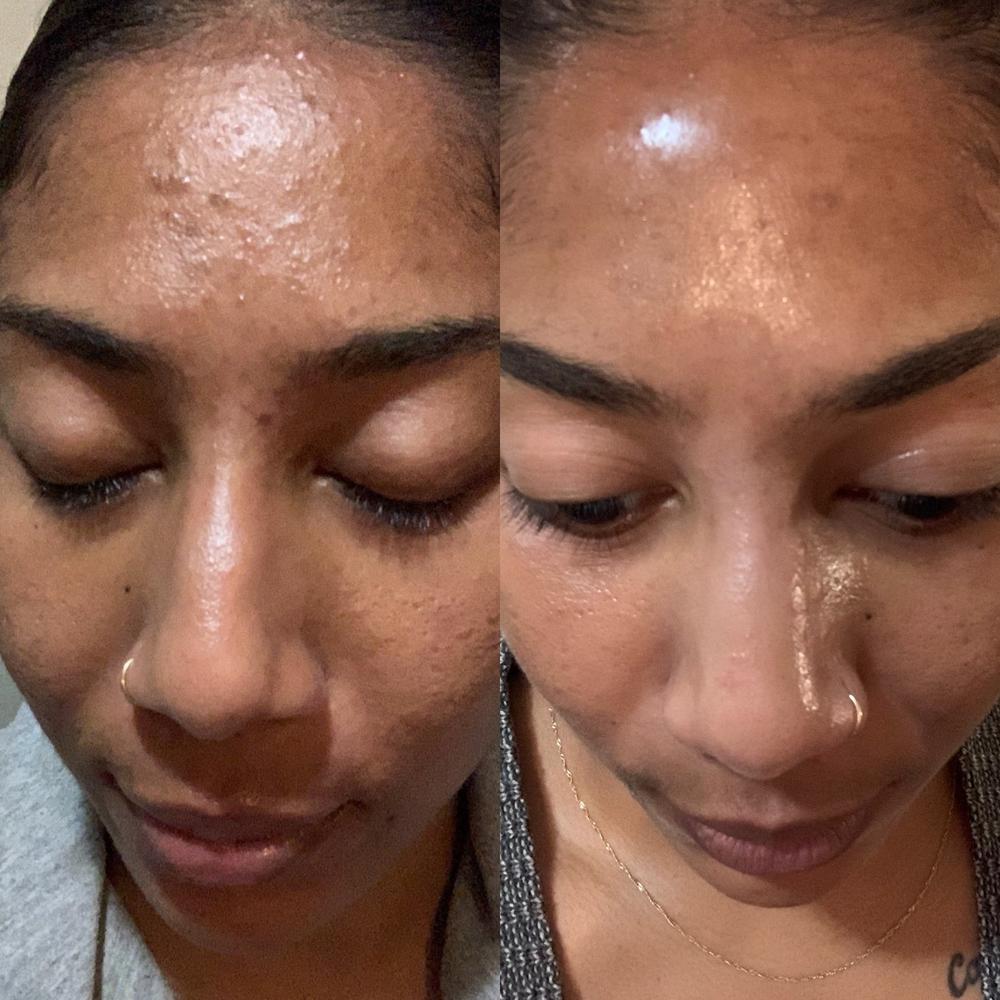 "This product is gold. it has literally made my skin feel AMAZING! It's only been a month and I see a difference! Wow!!!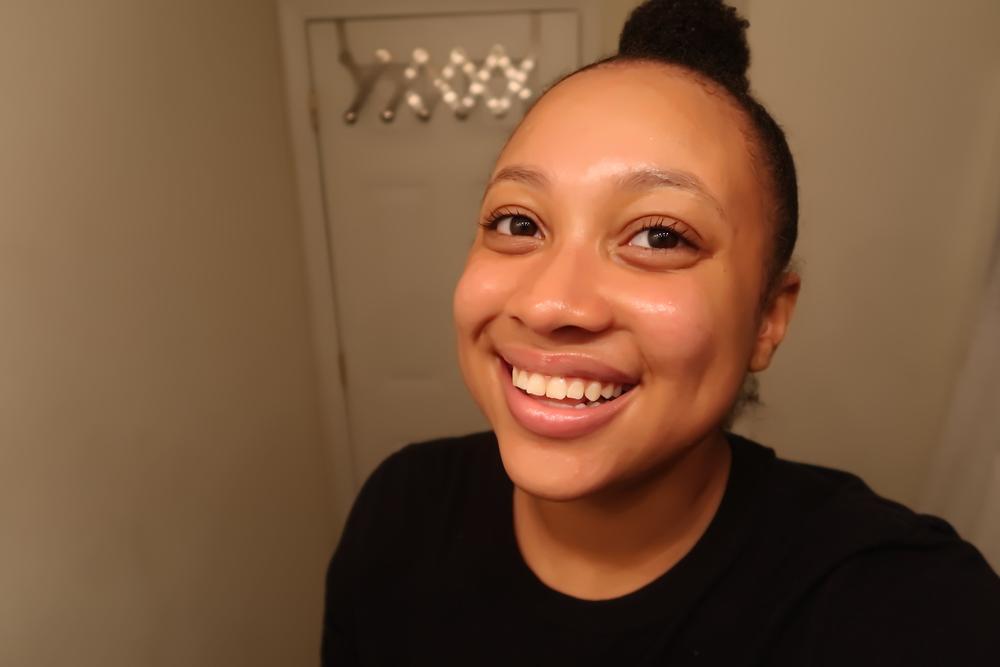 "I absolutely love this product. I usually would have to reapply moisturizers throughout the day prior to using this for my combination skin but this has really made a difference. Keeps me moisturized throughout the entire day. I absolutely love it"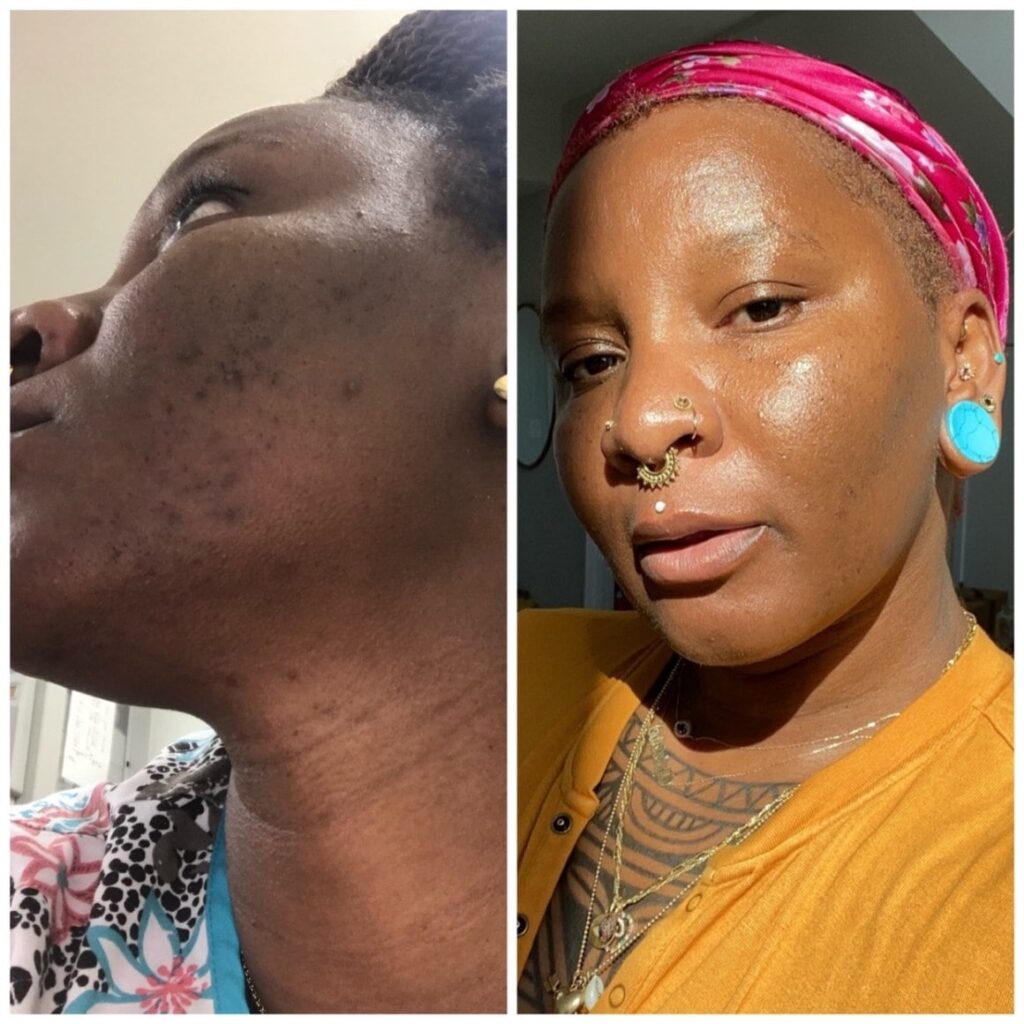 Mrs Wilbefrorce
Rivers State
"I've had issues with hyperpigmentation & acne for about 8 years now! This products have been amazing. I've been using this since and even my husband, friends & family have witnessed results! I also have very sensitive skin & I haven't came across any issues so far it doesn't irritate my skin.This product is so amazing. i will not stop buying"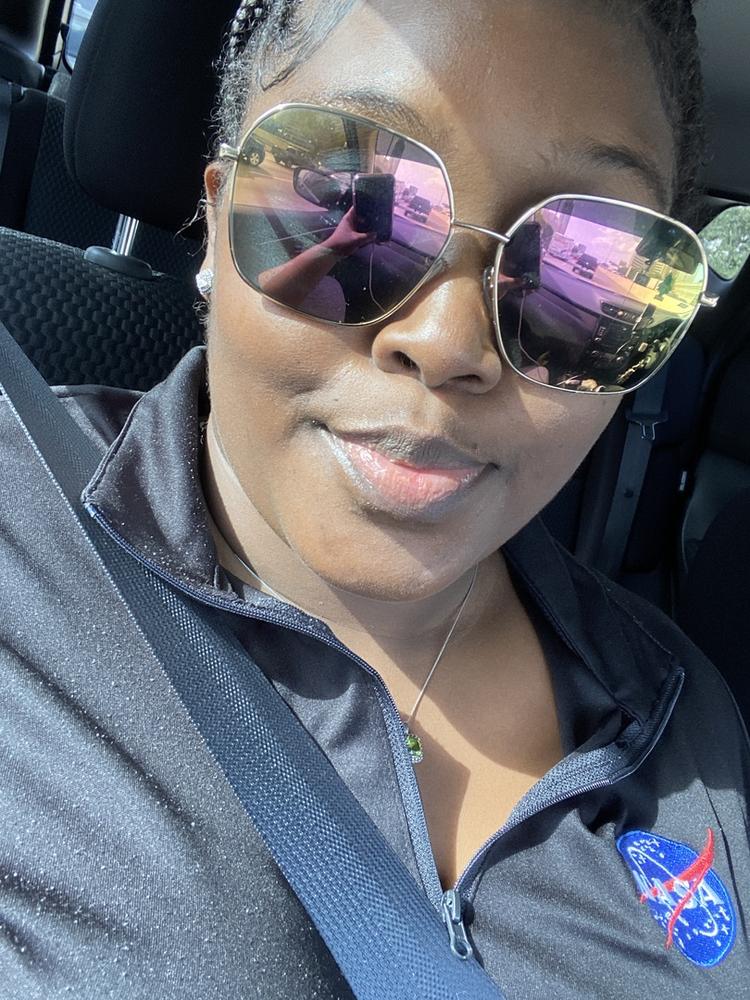 "I have been using their products and this is my first time purchasing the bundle and I love how it keeps my face moisturized. I see my dark spots disappearing and my skin toning out. Absolutely love it so far. It's a must buy."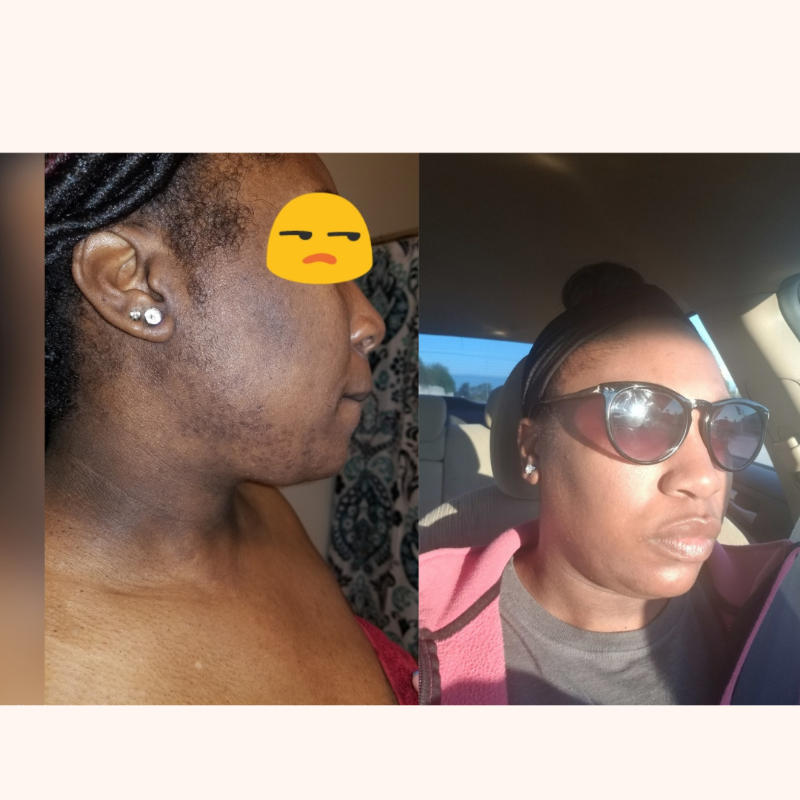 "I've tried many products, this is by far the Best! My Skin Thanks Me Everyday. I get complements on my skily everyday i go out. You sef check am.😁 I love it. lol😂!"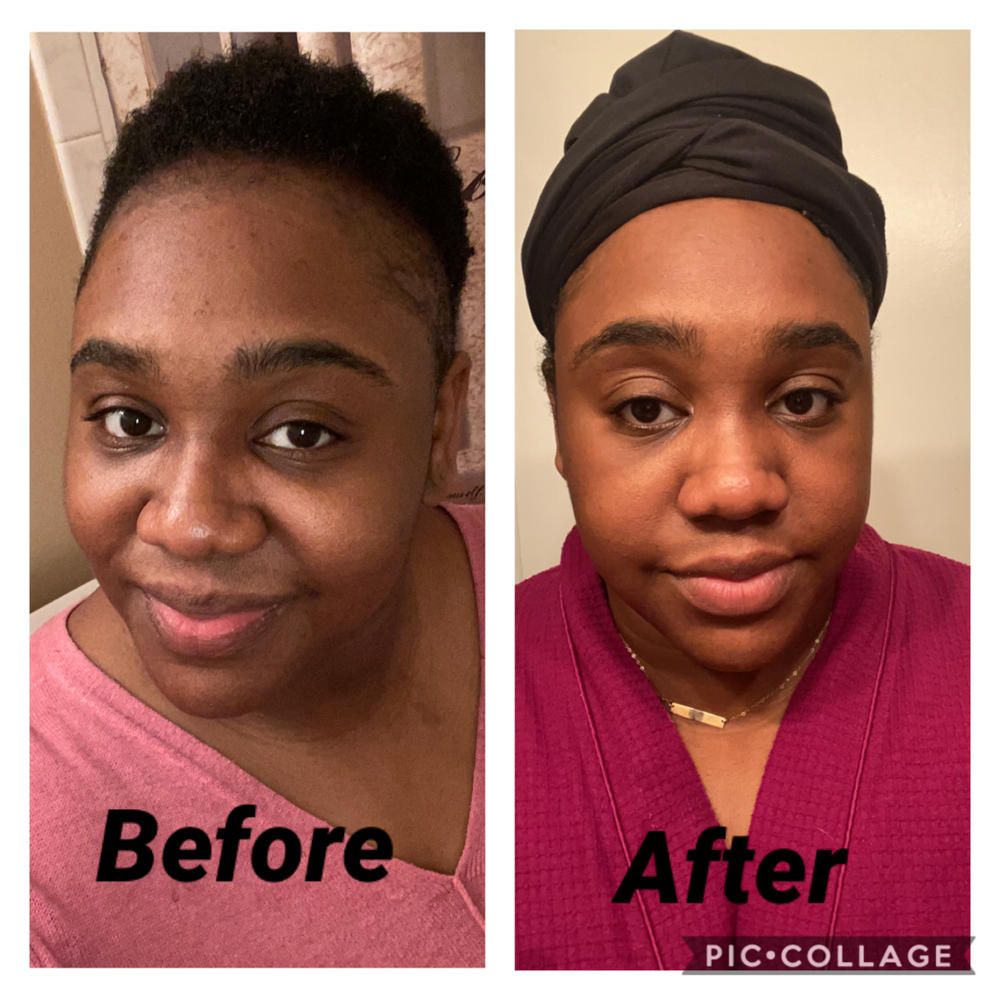 "I have spent thousands of naira for years trying to get my skin to be healthy and flawless and it wasn't until I stumbled upon Belhuman Cosmetics that my search for the perfect product was over. The skin brightening lotion and shower gel has been a game changer for me. Not only did it help with my dull complexion, acne and sun spots but also helped soften up my skin. Acne has cleared up. I am absolutely obsessed with these products. This is money well spent"
You qualified for our END-OF-YEAR DISCOUNT PROMO
For today only, get the Combination Set for just ₦26,000 
Hurry, this promo ends in
We do not sell bleaching products. 
If you are looking to bleach your skin this product isnt for you.
PLEASE DO NOT ORDER!